I Think Therefore I Was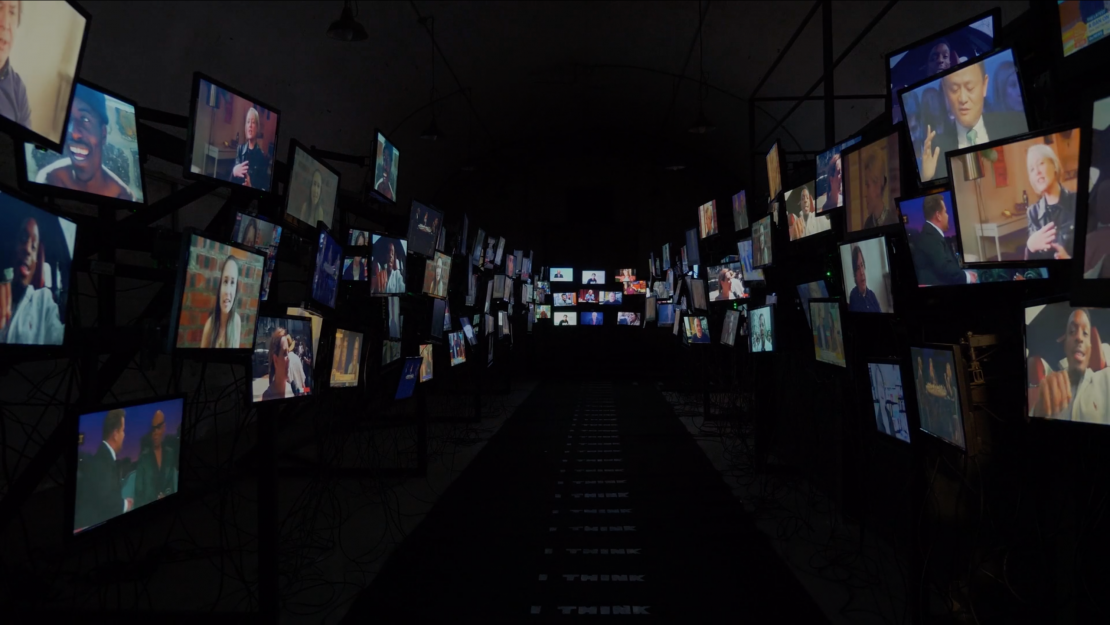 The Dutch designer Maarten Baas surprised this years's Salone del Mobile – also known as Milan Design Week – with a thought-provoking video installation built by New Amsterdam. Titled I think therefore I was, it created a catwalk (for the audience) surrounded by 125 television screens showing around two-thousand different clips of people saying the words 'I think', sourced from YouTube – short clips from politicians, pop stars, vloggers, influencers, pundits and all kinds of other random people with an opinion, an idea, a thought.
Client

Maarten Baas

Executive Producer

Yvonne Knook

Producer

Rachita Bikha

Editors

Hotze Eising, Menno Looijen
Maarten Baas, one of the most influential Dutch designers of the century so far, previously stunned audiences worldwide with exhibitions and installations like Smoke, Clay and Real Time. 'It was kind of last-minute decision to go to Milan this year,' he says about his latest work. 'Normally you'd plan such a thing half a year in advance, but this time it was more like six weeks. So everything had to come together very quickly. Before I confirmed with Milan, I checked if we could organize the whole thing and New Amsterdam immediately said yes, we can do that. They have worked around the clock to get it done.'
New Amsterdam sourced the many, many clips in I think therefore I was, creating an overwhelming (visual, conceptual) experience that had people lining up for up to two hours outside Milan's Ventura Centrale. Maarten: 'Milan is my stage, it's where I have the most connections and even though it's a design week and this is something totally different, the reaction was great. I had met Jelani Isaacs from New Amsterdam on vacation in Portugal and he had said that I should call him if I ever wanted to do something with film. So I approached them a while ago with this idea when there was still no deadline, and we set everything in motion when this opportunity came up. It was an intensive process, but everything worked out great.'
We live in a world where you can easily share any idea with the world, or adopt someone else's idea. It works both ways. We live in an extreme magnification of Descartes.
The installation 'touches on something elemental, but it's hard to pinpoint what exactly', says Maarten. 'We live in a world where you can easily share any idea with the world, or adopt someone else's idea. It works both ways. We live in an extreme magnification of Descartes' famous quote.'