Blessed Benefit
A chance encounter with a Jordanian filmmaker in 2012 led to an international co-production that premiered at the Toronto International Film Festival in 2016, got a release in Germany and the Netherlands in 2017 and was eventually acquired by Netflix. Blessed Benefit tells the tragicomedic story of a carpenter who slowly starts to appreciate his new life after he ends up in jail.
Writer & Director

Mahmoud al Massad

Cast

Ahmad Thaher, Maher Khammash

.

Odai Hijazi, Mahmoud al Massad

Cinematographer

Giorgos Mihelis

Editors

Mahmoud al Massad, Simon El Habre

.

Petar Markovic, Wouter van Luijn

Art director

Firas Taybeh

Composer

Andre Matthias

Costume designer

Zeina Soufan

Set photographer

Madja Amin

Producers

Mahmoud al Massad, Thanassis Karathanos

.

Julius Ponten, Dima Hamdallah

Co-producers

Maria Kontogianni, Omar Massad, Holger Stern
Based on a true story, Blessed Benefit is the first fictional film from Jordanian director Mahmoud al Massad, who had previously made two documentaries. Al Massad, who has lived in the Netherlands, met New Amsterdam producer Julius Ponten in 2012 after a screening of Rabat in in Amman. 'He told me about the film he was working on and it sounded interesting to me,' Julius remembers. 'I liked the script, it was quite light.'
Along with a German co-producer, who had the lead in the project, Julius went looking for financing in the Netherlands. It took a complicated financial construction to co-produce a picture from Europe for the Arab world. Blessed Benefit became the first Arab-langue film to receive support from a big European fund. 'It took a long time to get everything together,' says Julius.
'It was very educational for me personally. It was the first co-production I ever participated in and I learned a lot of things that are now common practice for me.'
Foreign film productions in Jordan are often big budget studio pictures in need of locations that resemble Iraq or Afghanistan. Julius: 'It leads to certain expectations about the kind of budget you're working with as European producers. Our budget was somewhere in between a studio picture and a local production, making it quite a challenge.'
In addition to co-producing Blessed Benefit, New Amsterdam sent a then-unknown Madja Amin, now an acclaimed director in his own right, to Jordan for three weeks of set-photography, in addiction to which he also shot a terrific documentary photography series in the country that was published online by i-D.
'I saw many different corners of Jordan's beautiful capital, Amman,'
I also visited another city, Zarqa. The lead actor in the film is from there, and I went with him for a day and shot some pictures there. We went to a sheep market at 6 in the morning. The market is in the movie too. I have very nice memories of that place.'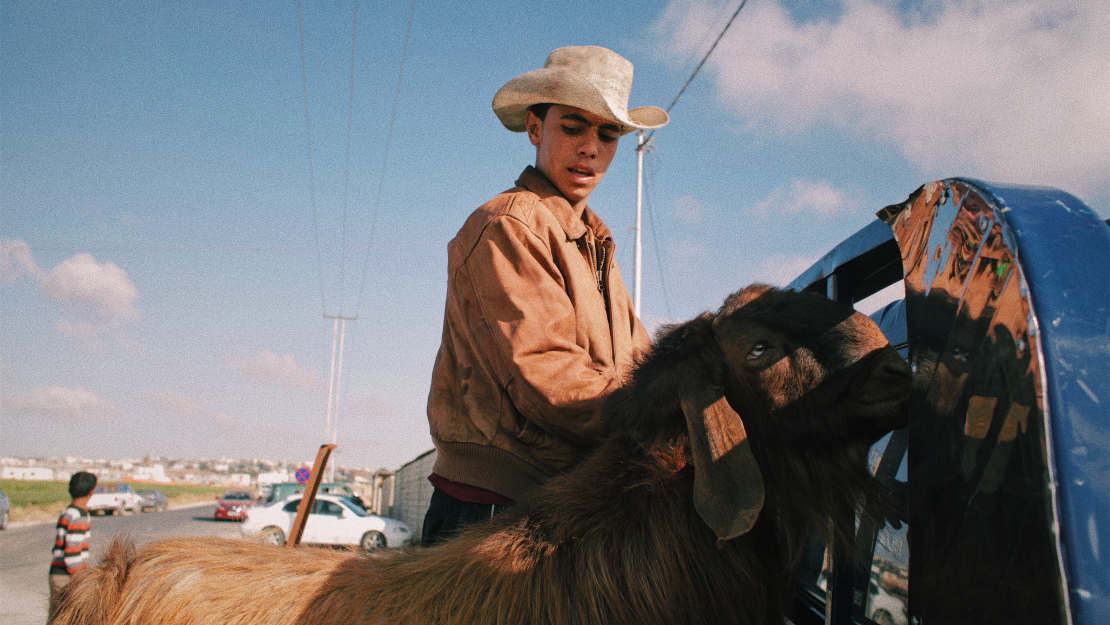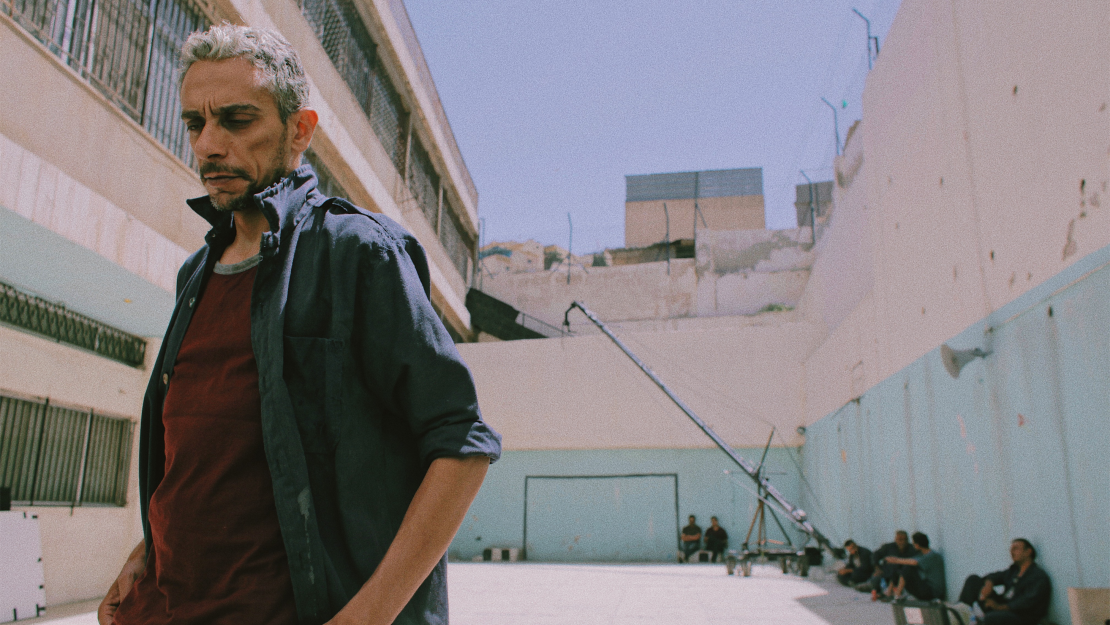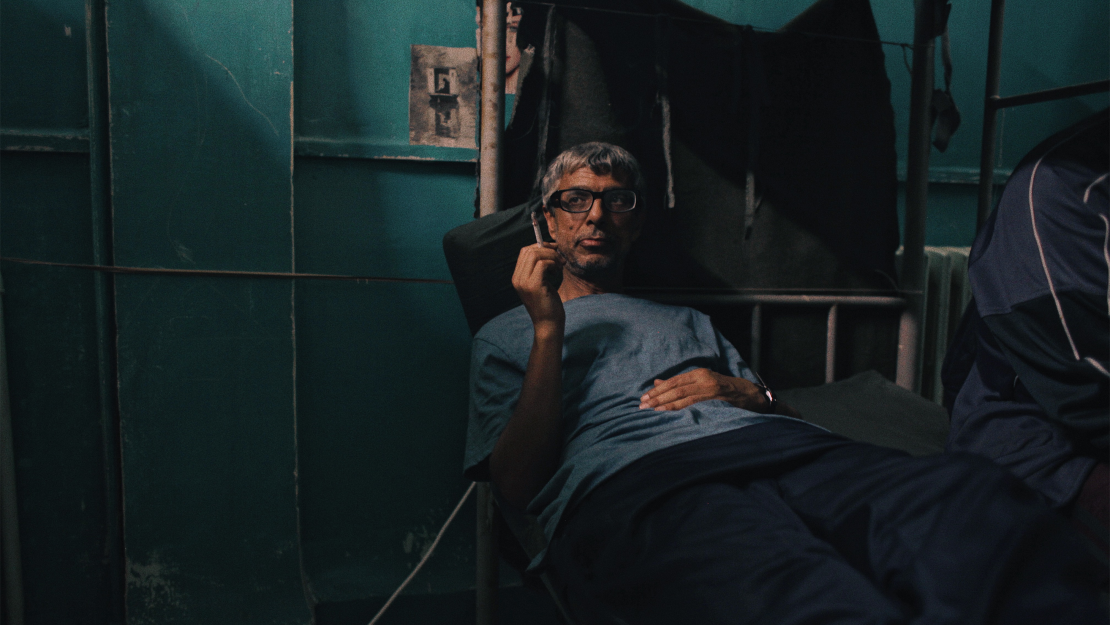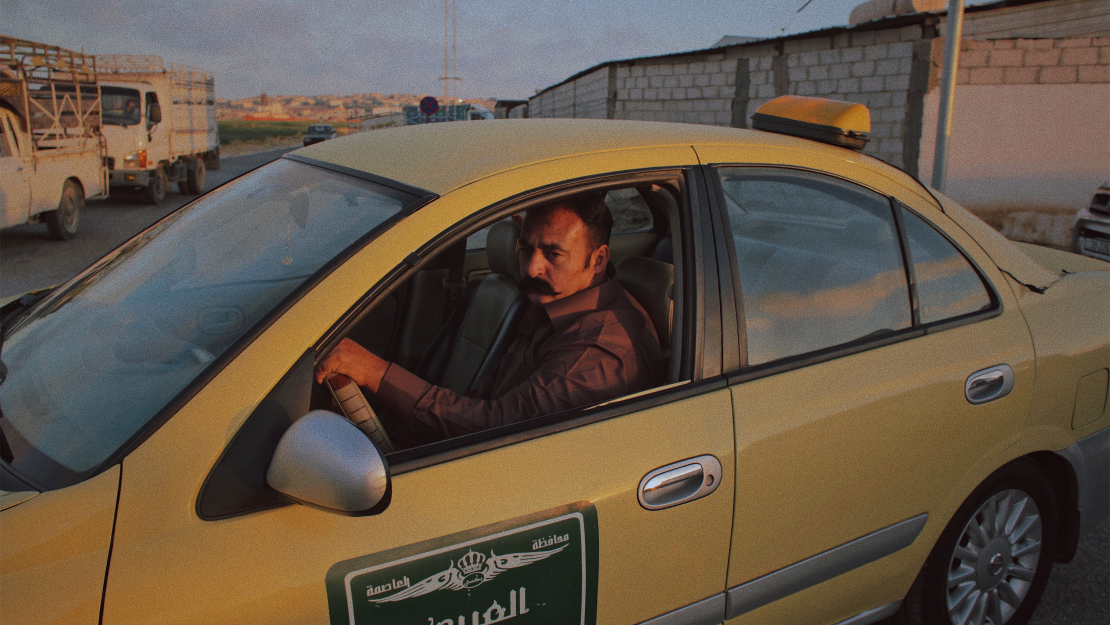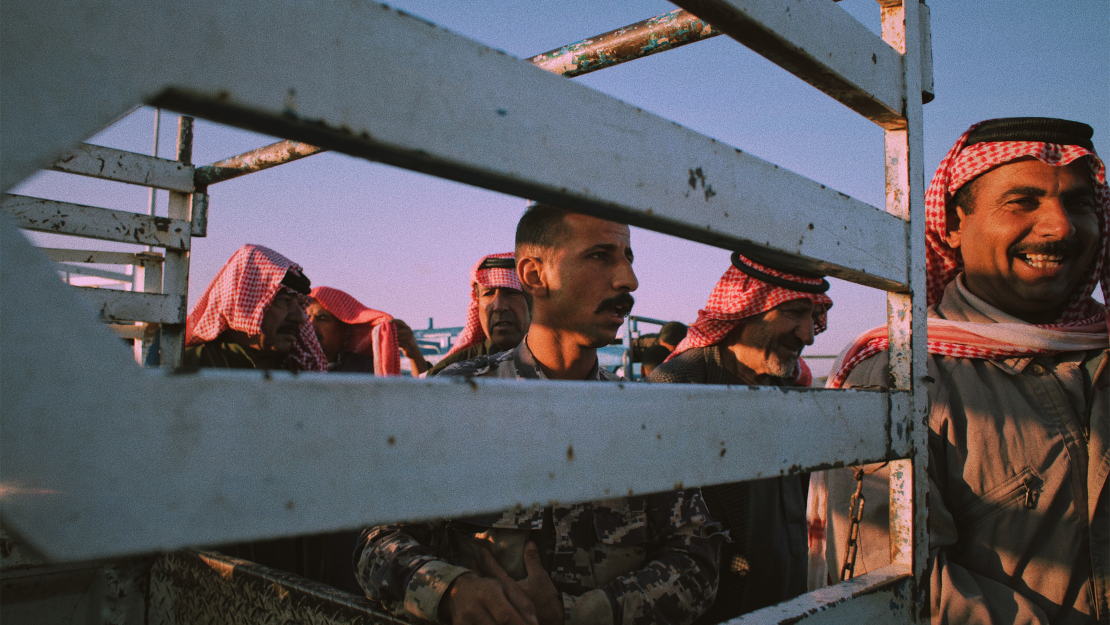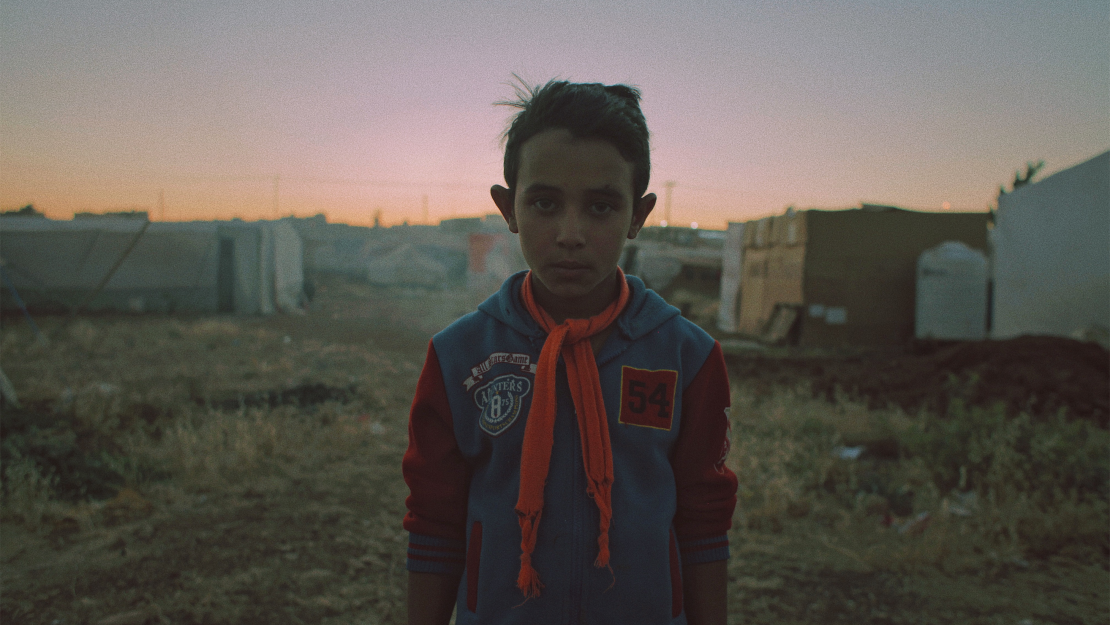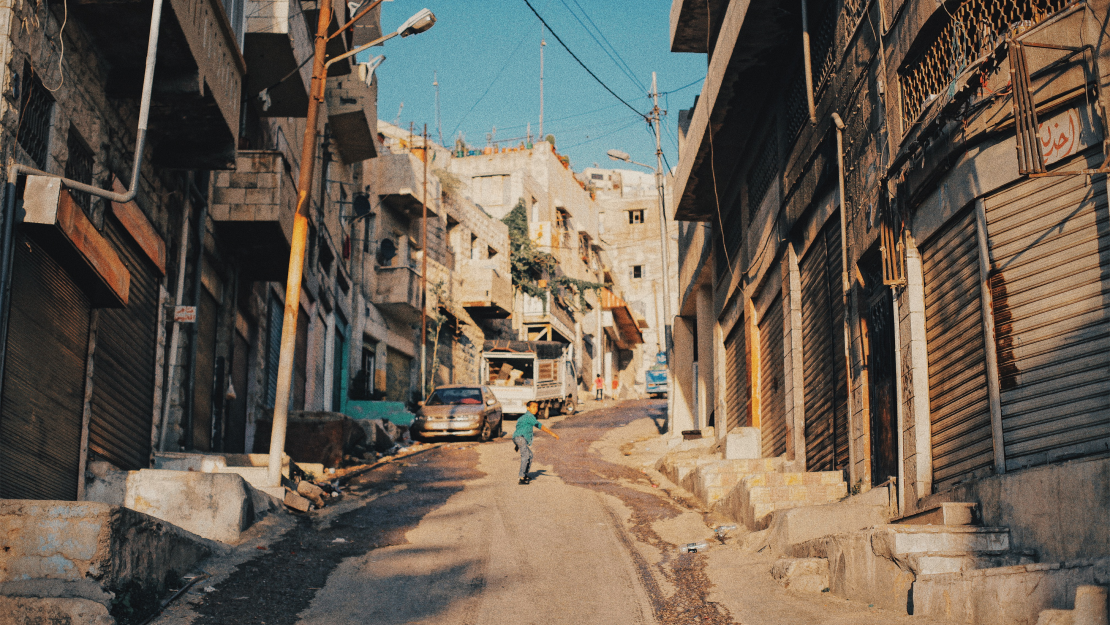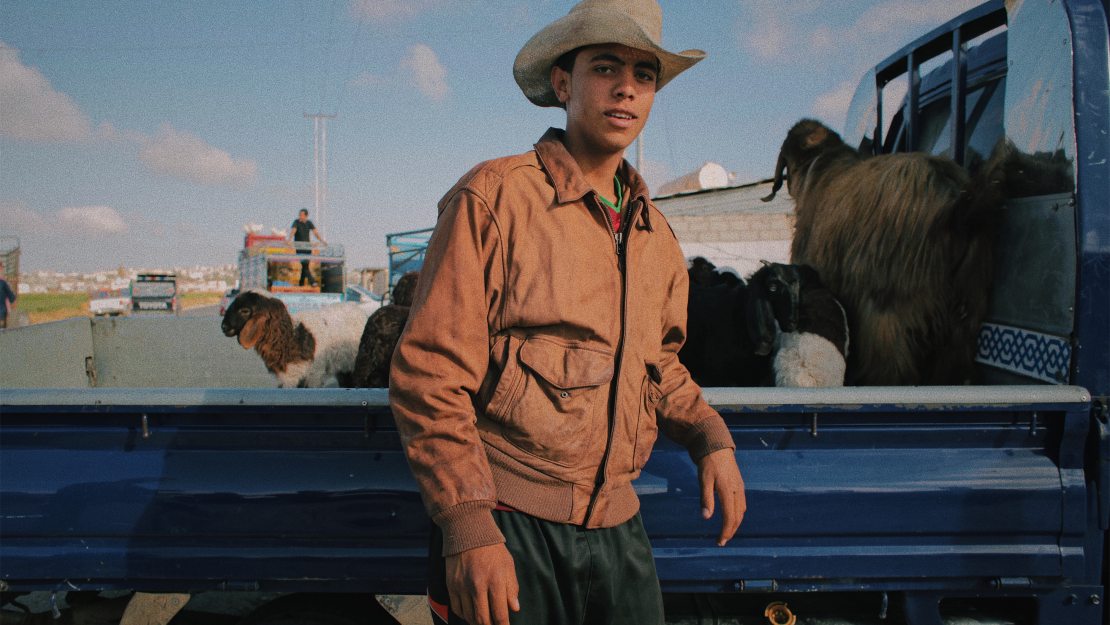 New Amsterdam also produced a promotional Blessed Benefit T-shirt in a collaboration with calligraphy collective High on Type's Arabic Type Fest which took place three weeks before the Dutch release, as modeled on Instagram by Rabat star Achmed Akkabi, renown Arabic graphic designer Kristyan Sarkis, and High on Type's Vincent de Boer and Minem Sezgin.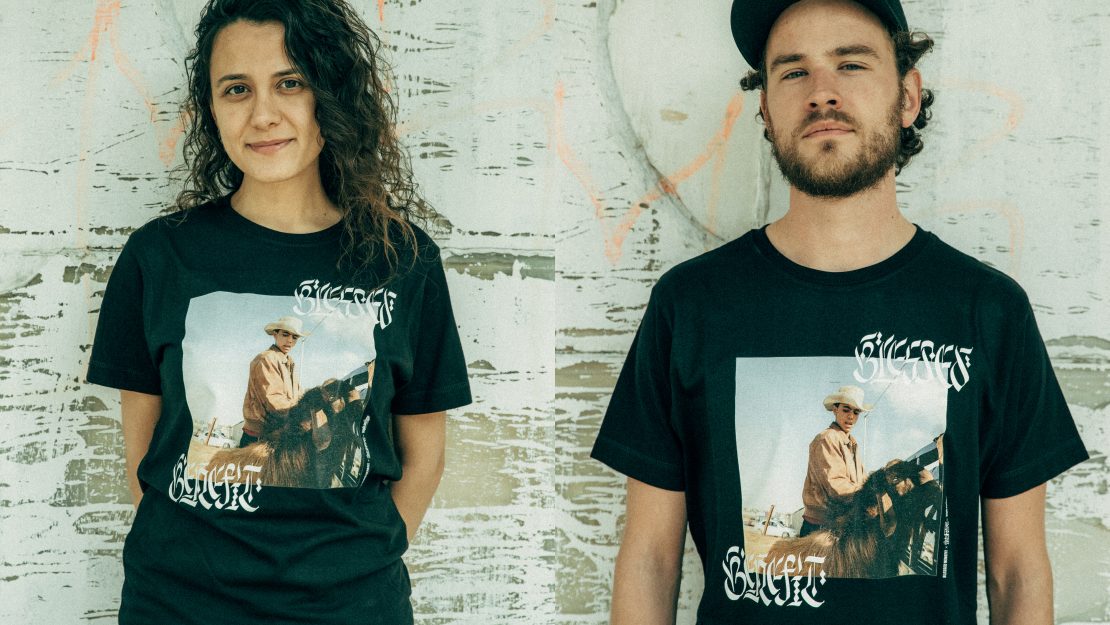 The campaign was finalized in the week before and during the first week of release, when a series of four short portrait documentaries were released via Facebook. They show four locals, who were involved in the movie, either behind the scenes or in front of the camera, in their everyday occupations. In three to four minutes, a barber, a tailor, a taxi driver and a Syrian refugee bring their professional and sometimes very personal history to life, and connect Blessed Benefit to a lived reality that's very relatable.
Festivals & awards
Toronto IFF
Official Selection
2016
Warsaw IFF
Official selection
2016
Warsaw IFF
Winner 'Best Actor'
2016
Warsaw IFF
Winner NETPAC Award
2016
Busan IFF
Official Selection
2016
Dubai IFF
Official Selection
2016